Skip to Content
Affordable, Professional & Friendly
We provide an environment where entrepreneurs and small businesses can start small and grow.
Established in 1984, Executive Office Link has a proven track record in dealing with the ever-changing needs of the business professional. We've made the investment in our office team, space and offerings, so you can concentrate on conducting business and not worry about running an office. Our ability to provide you with a flexible lease term, a dedicated support staff and the latest in technology is what we do best. Your Success is our Success!
Sharon Callahan
Owner | scallahan@execofficelink.com
We are very happy to be celebrating Executive Office Link's 37th year in business, and still going strong! Anniversaries are a celebration of the past and a pep rally for the future. Come join and be a part of an American success story of our small business that has continued to thrive in today's competitive marketplace. Superior tenant care and retention have been my main focus for the past 35 years. Starting with Executive Office Link in 1986, the company was just two years young and already expanding in Great Valley when I was hired as their Office Manager. In 1998, I assumed ownership of Executive Office Link. Over the years I owe my success to hiring a great staff who are customer oriented, caring individuals, and genuinely enjoy fostering the success and happiness of our tenants and clients.
In every instance, my staff and I let you direct your energies and capital into building your business rather than supporting an office and staff. I personally promise that you and your business will receive the utmost care and support at our office business center. Your success is our success!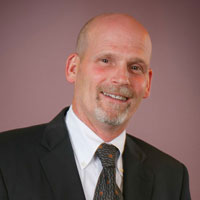 Blair Kalemjian
Vice President | bkalemjian@execofficelink.com
As Executive Office Link celebrates our 37th year in business, I am happy to be celebrating my 27th year as their Office Manager. Working for a small business has not been without challenges, but our philosophy of going above and beyond for our tenants has been at the core of my position and our success.
Our motto of "No Problem" is displayed daily as we tailor our day to meet the needs of our tenants. Treating our tenants as individuals and gaining their respect is what separates us from the competition. Working to create and support a positive work environment is essential to our business.