Skip to Content
Upscale, Technology-Driven Shared Workspaces
Executive Office Link's all-inclusive office solutions provide shared office spaces where coworkers can collaborate and create innovative products and services. With shared amenities, access to three conference rooms, internet and printing capabilities, on-site management and front-office staff, a shared office space can benefit any company. Flexibility is crucial to our offerings. Our tenants can rely on our shared spaces to remain clean, organized, and stocked with the technology employees need to get their jobs done.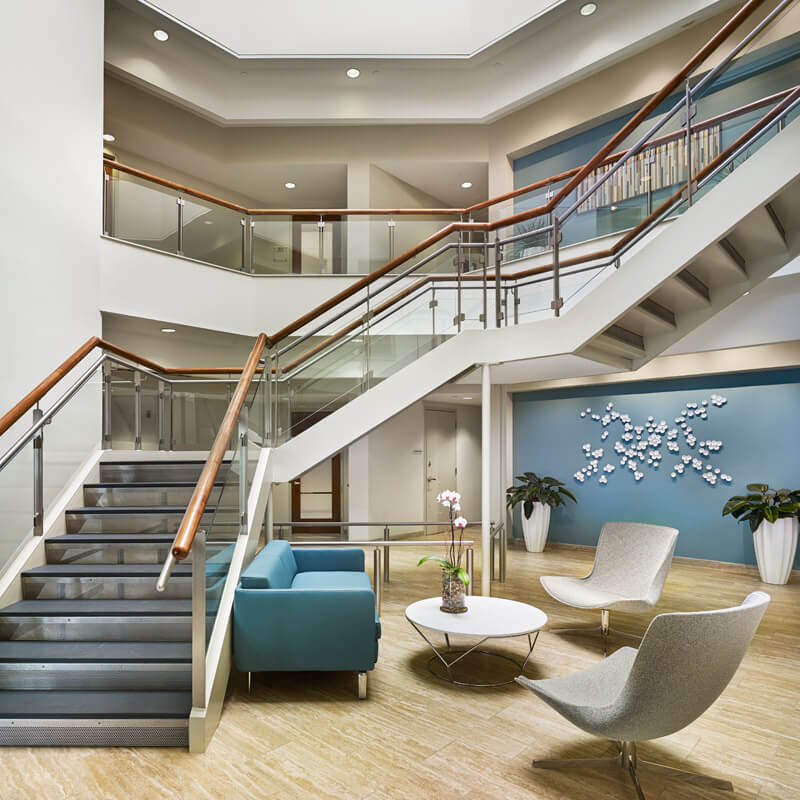 Why Choose Us: Growth, Creativity, Cost Savings
Shared coworking spaces are popular among start-ups and entrepreneurs because of the flexibility and simplicity they offer. All-inclusive pricing keeps you on budget, and saves you time when you don't have to shop around for telephone and internet providers, or get bids from janitorial companies to tidy the space every day. Your monthly rent includes it all!
Networking Opportunities
Our coworking space is a shared experience, which means we host a wide array of business professionals in our facility each day. That means plenty of chances to network and build the contacts vital to career advancement and increased profits.
Better Creativity
Creativity is not always a one-person pursuit. In many professions, business owners rely on their shared minds of their best and brightest to grow their company and introduce new offerings and products. A shared workplace can bring employees together to collaborate and bring your business to the next level!
Enhanced Productivity
Small business owners and entrepreneurs who typically work in a home office find that they are more productive in our coworking space without the distractions found at home. Here, you can dial in without kids, pets, and household chores demanding your attention.
Cost-Effectiveness
Renting a shared workplace gives you the flexibility with your space and consistent pricing every month that you don't get with leasing traditional space. Entrepreneurs, start-ups, and even established corporations should always look for ways to budget wisely while simultaneously increasing productivity. We can offer that.