Skip to Content
Corporate Satellite Offices
Cut Costs with a Brand-New Satellite Office
Costs and location are all significant concerns of business owners. We host employees that work for companies all around the world. With so much available technology today, there is a decreased demand for employees to relocate to a new city, state, or country. Satellite employees can work from our Malvern, PA location while checking in with the home office in another location.
Call us today to discuss options!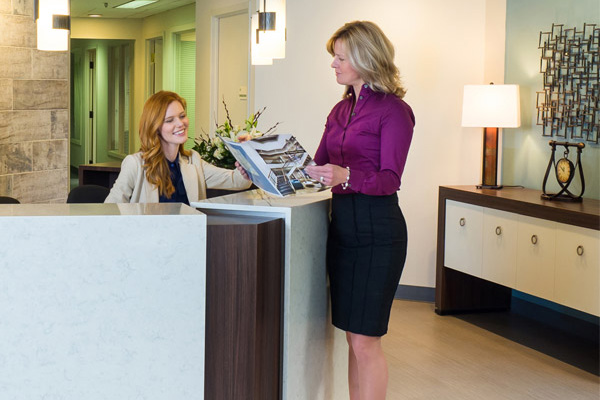 Why Expanding Operations Makes Sense
Why should a growing company choose Executive Office Link for their second office? We are cost-effective, offer numerous amenities and business services, and having a second company location provides you with the presence of a multi-region location. No need to hire an entire support staff to manage the office, that's all provided here!
Growth
Expansion is crucial for any business. To draw new and profitable clients, companies must present an image of success and prosperity. Customers want to know the business they work with can handle their demands. Adding an additional business location is an excellent way to do so. Our affordable rates and flexible lease terms make it possible.
Partnerships
Smart companies work with others in and out of their industries. It's how they grow and strengthen their products and services. By investing in our office space, a business owner can potentially forge new connections. These potential partnerships can only enhance their bottom line.
Better Talent
Why restrict hiring to one area? A satellite office will tap a completely new talent pool and allow you to hire the right person for the position. Our facility is 25 miles west of Philadelphia in the beautiful suburbs of Chester County, which makes it an attractive location for enticing new and exciting team members.