Skip to Content
Rent an Office As-Needed
Executive Office Link offers an all-inclusive business experience to clients throughout Malvern and the surrounding areas. If you don't need a full-time office, our offices are available to rent by the hour, day, week, or month. Whether you work from home and just need the occasional break from the distractions at home, or are in town traveling for business and need a space to set up temporarily, we can accommodate your needs.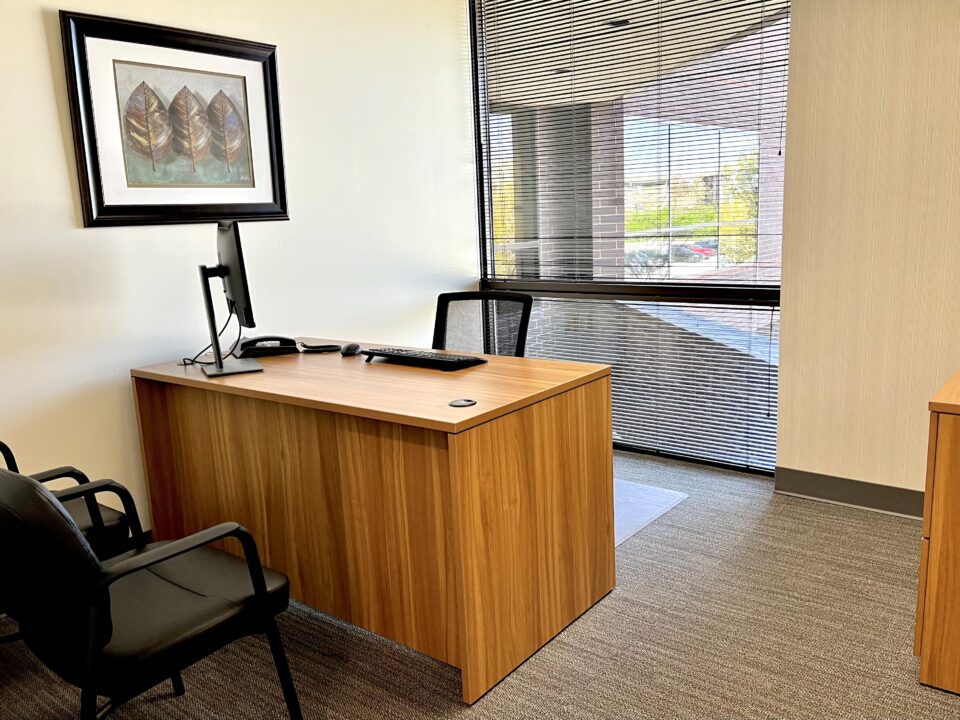 Temporary Day Offices with Superior Amenities
Our temporary day office service might not be permanent, but that doesn't mean we deliver a bare-bones experience. At Executive Office Link, you just need to bring your computer to get to work. Internet and Wi-Fi are available throughout or facility. Need some coffee? Feel free to get a complimentary cup. There is plenty of free parking on-site. Our booking system is straightforward and costs less than the typical hotel meeting room experience.
Large Conference Room
This room seats up to 10 people and features a 42-inch LCD TV, a telephone system, and a whiteboard. It's perfect for small client meetings and group brainstorming sessions alike. Rent for $40/hour or $280/day.
Private Office
These rooms seat up to three people and include a telephone. We rent them for just $25/hour or $175/day, making them an affordable alternative to a home office.
Board Room
Our Board Room fits 18 people comfortably, has a 50-inch LCD TV, a whiteboard, and is outfitted with PolyCom and a projector screen, making it ideal for client pitches. Our Board Room rents for $45/hour or $315/day.
Small Conference Room
If a 10-18 person conference room is too large, then our smaller option could be the perfect fit. With four comfortable chairs, an oversize roundtable, phone, and whiteboard, it is ideal for small meetings. Rent for $30/hour or $210/day.
Professional Day Office Rentals at Affordable Rates
We have everything clients need to be productive or to make a successful pitch to potential clients. Telecommunication equipment is essential in the modern workforce. Each of our rental offices and rooms contain what companies need to communicate with coworkers and clients across the state and country. Our beautiful lobby with second and third floor balconies, friendly front-office team members, and professional offices are sure to impress and offer the perfect setting to conduct business.