Skip to Content
How Conference Rooms Can Make or Break Your Meeting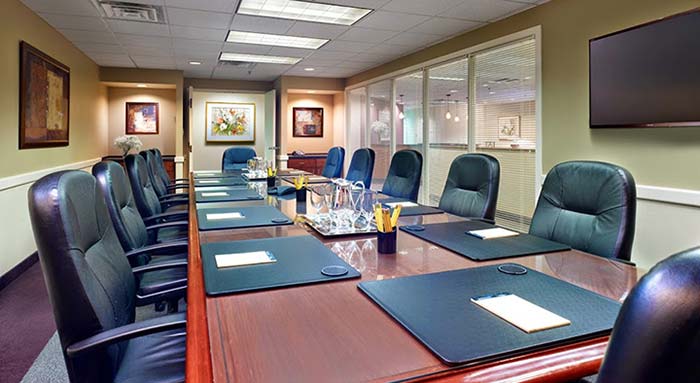 As a small business owner, one of the things you have to consider is where you are going to host conferences and meetings. While you can choose to hold them in your personal office, if there are more than three or four people attending chances are space will be cramped and uncomfortable. This is when you need to begin looking for conference rooms that will help make your meeting a success.
Find Conference Rooms With the Capacity You Need
Determine how many people will be attending your meeting or conference. For example, if you are hosting 32 people, you will need a room that has dimensions of, at minimum 32 feet by 14 feet. If you choose one that is any smaller, chances are you and the others will be cramped in space and there is a good chance you will not accomplish the goals you have for the meeting.
Conference Rooms and Your Professional Image
When you host a meeting or conference the facility you use says quite a bit about your business as a whole. This means you need to utilize conference rooms in a professional setting that will help you meet your business goals. When you choose the conference rooms at Executive Office Link you will have a professional venue that is conducive to reaching the meeting goals. You will find integrated technology, a professional reception service, and a comfortable, spacious location.
When it comes to hosting a meeting, it is essential you find a space that makes the right statement about your business. Executive Office Link offers just this, and more for your business meeting needs.
Discover why Executive Office Link is the "go-to" location for conference Rooms in Pennsylvania by contacting them today at 610-251-6850.
Searching for virtual offices in Raleigh?