Skip to Content
Productive Office Space Design Ideas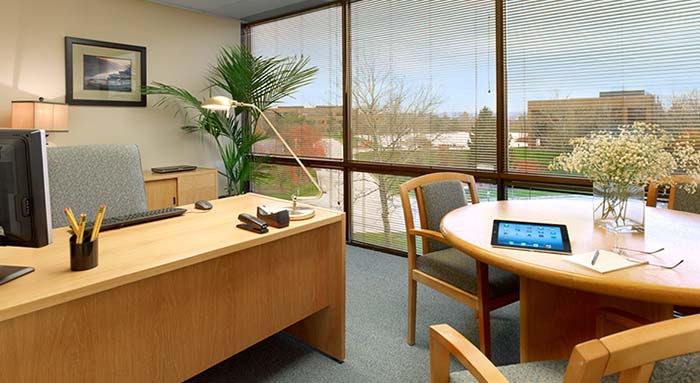 The right workspace can help to significantly increase the productivity and peace of mind of your employees. However, before you go "all out" installing Google-style technology in your headquarters, try to think on a smaller scale. The fact is, with a few small design elements, you can boost productivity in your entire workplace.
While it may seem a bit trivial, the fact is with a few simple design changes in your office environment, you can make your employees, and yourself, healthier, happier and much more productive.
Office Space Ergonomics
If your back is aching and hurting, you will not be performing at top levels of productivity. In many cases, this discomfort can be the result of a computer screen or desk chair that has not been properly adjusted. With the help of a professional, you can improve the positioning of your work gear and ensure you are comfortable while working.
In fact, the adjustment of your equipment will take less than five minutes, but can make a huge difference on your comfort and overall ability to get things done. When making adjustments you need to ensure that your desk chair, your desk and the computer monitor are positioned in a way that will make your thighs parallel to the floor and when you are sitting, your arms will be to the floor. You should also be positioned so that your wrists are almost completely straight. Also, be sure everything you need is able to be reached easily, without having to strain in any way. Believe it or not, your body will definitely thank you.
Eliminate Clutter in the Office Space
While this may seem like a no-brainer, the fact is that keeping your desk free from clutter will increase your productivity significantly. While it can be difficult to enforce the "clean desk" policy, you can purchase document scanners to eliminate paper strewn surfaces.
The right office space is just a call away when choosing the professionals at Executive Office Link.