Skip to Content
Tips on Renting the Right Meeting Room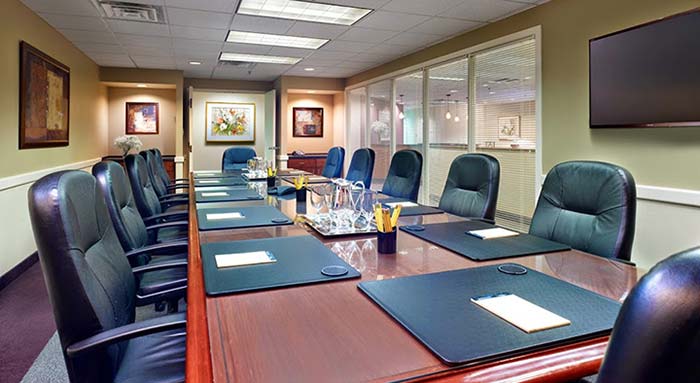 Finding the right meeting room for your business event takes time and a lot of planning to achieve. Picking the wrong type of meeting venue could spell disaster for your event, especially if it is too small to accommodate all of your guests. Here are a few tips on picking the best meeting room for your business event.
Location of the Meeting Room
Perhaps the most important detail of choosing the right meeting room is the location of the facility. Choosing a venue in a busy part of town could mean horrible traffic and delays for your guests, but this location could be the best possible choice depending on the location of the facility. If this type of venue is close in proximity to you and your guests, then you should choose it for mere convenience. In some cases, choosing a facility that is set on a few acres of the property may be best, especially if it is going to be a long meeting. This will allow your guests to go out and get fresh air in the beautiful landscape, which could lead to happier guests in the process.
Amenities of the Meeting Room
You need to ensure that the facility that you are considering can accommodate you and your guest with all of the amenities that are deemed necessary. Things such as Wi-Fi and projection screens are a must for most meetings due to PowerPoint presentations and other visual materials that will require these elements. You should also make sure they have space and furniture to accommodate your guests comfortably. Also, make sure that these added perks aren't going to cost you extra because there are many facilities that offer these accommodations with the price of renting the meeting room.
There are many options available when you are trying to find a meeting room, so be sure to choose very carefully. Double and triple check the date you have a facility rented for to ensure that it does not become double booked because this could be disastrous. Some facilities will also offer catering services, which can be a good thing if your meeting is going to last for more than six to eight hours. Be sure to call on the team at Executive Office Link to get more information on the meeting room space they have.