Skip to Content
Great Valley Is a Great Location for Your Business!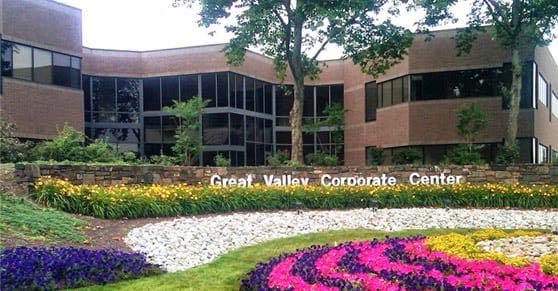 In the early 1970s, Willard Rouse of Rouse and Associates, now known as Liberty Property Trust, started developing the Great Valley Corporate Center, a beautiful 650-acre office park. It still stands as one of the pioneering office development parks and helped establish the Route 202 Corridor as a regional employment center. Executive Office Link entered into the Great Valley Corporate Center 35 years ago in 1984.  As the years have passed, the desire for being in Great Valley has been a constant.  Location, Location, Location….
Over the year the dominate Liberty Property Trust gave way to multiple owners from PSDC, newcomers include Exeter Property Group, Equus Capital Partners, Workspace Property Trust, DP Partners Group and individual entities.
DP Partners Group is proposing to develop the former Knickerbocker Quarry in East Whiteland into a residential development that would preserve half of its 172 acres as open space. They will also be redeveloping the Shops at Great Valley into a revamped retail center called the Grove. Those proposed plans were discussed at a panel discussion hosted by the Philadelphia Business Journal June 6 on the transformation underway in Great Valley in Malvern.
Other important areas being discussed are incorporating walking and sidewalks within the park that connect office buildings to nearby residential communities, retail centers, and the Chester Valley Trail. "This will help Great Valley become more sustainable moving forward as well," Cat Bianco of WorkSpace Property Trust.