Skip to Content
How to Save on Business Startup Costs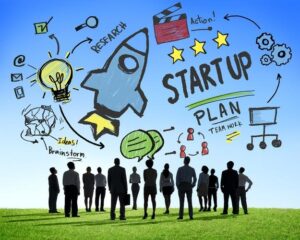 Startup office costs can vary greatly depending on several factors such as location, office space size, office equipment, and office amenities. However, here are some of the common startup office costs to consider:
Rent: The largest cost for any startup office, rent varies depending on location and office space size. Carefully analyze your needs to find the right balance between location and affordability.
Office Equipment: From furniture to computers, printers, and phones, equipping your office can be costly. Consider buying gently used or refurbished equipment to save money without compromising on quality.
Internet and Utilities: Necessary for daily operations, internet and utility expenses should be factored into your budget. Look for affordable plans without sacrificing reliability.
Cleaning Services: Maintaining a clean and presentable workspace is essential. Hiring a cleaning service can be a worthwhile investment in creating a professional environment.
Office Supplies: Stationery, pens, and other office essentials may seem minor, but they add up over time. Purchase in bulk or consider digital alternatives to save costs.
Insurance: Protecting your startup with liability insurance is a wise decision, as it safeguards you from unforeseen events that could lead to financial loss.
Legal and Accounting Services: Depending on your needs, hiring a lawyer or accountant can provide valuable guidance in navigating legal and financial matters.
At Executive Office Link, we offer affordable office spaces with many amenities already included! Our offices are furnished, and we are equipped with networked copiers, allowing you to print, scan, and copy without investing in expensive equipment. Internet, utilities, and cleaning services are all included in our rental package, streamlining your expenses and saving you the hassle of managing separate bills.
If you're a startup looking for cost-effective office space, give us a call at 610-251-6850 to see how we can help you and your business!