Skip to Content
Proud to be Part of Our Beautiful Corporate Center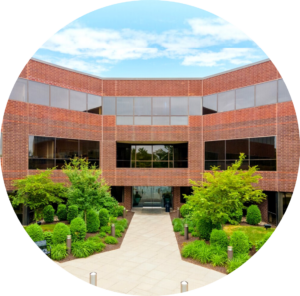 Since 1984, Executive Office Link has been a proud member of The Great Valley Corporate Center, a large business park located in Malvern, PA, situated in Chester County in southeastern Pennsylvania. The business park is home to over 100 companies, including several Fortune 500 companies, and is a major center of business activity in the Philadelphia region.
The Great Valley Corporate Center was developed in the 1970s by the Hankin Group, a real estate development company based in Exton, PA. The business park covers over 700 acres and consists of over 6 million square feet of office, research, and development space. The park is located near major highways, including the Pennsylvania Turnpike, Route 202, the Schyulkill Expressway, and Route 30, all providing easy access to other areas in the region.
Some of the companies with a presence in the Great Valley Corporate Center include SAP, Liberty Mutual, Vanguard, Cerner, and Pfizer. The park also includes a hotel, restaurants, shopping, and other amenities to serve the needs of the businesses located there.
In addition to its economic importance, the Great Valley Corporate Center is also known for its commitment to sustainability. The park has implemented a number of environmental initiatives, including a green roof on one of its buildings, solar panels, and a stormwater management system to reduce runoff and protect local waterways.
If you are looking for office space, you can be sure you're in good company here in the Great Valley Corporate Center. At Executive Office Link, we provide fully furnished office space with month-to-month or annual terms for individuals, and small- to medium-sized companies. Our rent is all-inclusive, so there are no hidden charges. We make leasing an office easy so you can focus on work, and not running an office. Give us a call today to schedule a tour! 610-251-6850