Skip to Content
Serviced Offices Are the Next Best Thing in Setting Up Your Own Business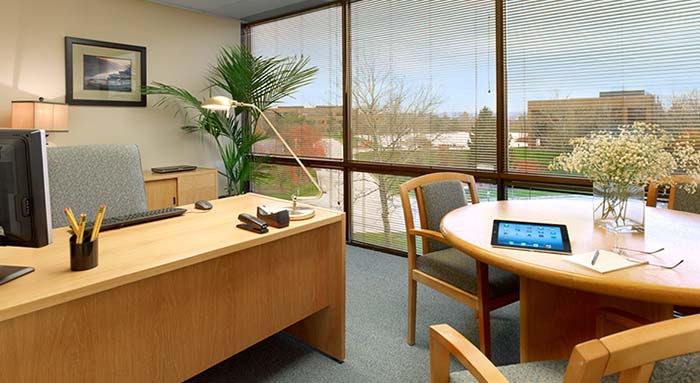 There is no question that renting an office for your business can be a huge expense. When trying to rent traditional office space, you will have to pay on a month to month basis and then opt out of the lease if it does not work out for you. You will also have to purchase everything you need for the office space, including the furniture, equipment, technology, and décor.
In many situations, the serviced office is overlooked due to the higher monthly fees; however, it is important to look at the bigger picture prior to making your judgement. Service offices are essentially a space where you pay as you go. They typically offer a number of benefits that make them a smart investment, as well.
Serviced Offices Offer Increased Flexibility and Short Term Lease Agreements
The majority of businesses that utilize a serviced office space is searching for a short term lease option. Traditional office spaces will typically require lease agreements of three to five years. However, with the serviced office, you will simply pay at the end of the month for the facilities and services that you actually used.
Ability to Utilize the Pay as You Use Features of Serviced Offices
When you choose serviced office space, you will only have to pay for the things you need. In addition to the actual physical space you are using, you can utilize the copiers, staff, and meeting rooms that are on-site. Each service has its price. You simply use what you need and then pay at the end of the month.
No Down Time When You Move In
When moving to a new location it can cost you time and productivity. This can significantly hinder the business flow. However, with a serviced office, you will have a space that is completely set up and ready to be used. Everything from the communications systems to the office equipment will be ready to be used from the minute you arrive. This means there is absolutely no downtime.
Choosing serviced offices is a great way for a business owner to hit the ground running. Call Executive Office Link to get the workspace you need.