Skip to Content
The Problem with Working From Home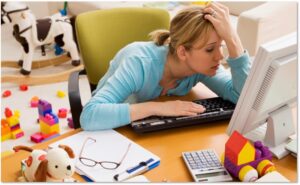 At first, the idea of working from home sounded great. No commute, you can dress casually, maybe even make your own hours. But it's too easy to get distracted. In between calls or emails, you may want to put the laundry into the dryer, put those dishes in the dishwasher, or put on your favorite TV show. Distractions at home are everywhere! While focusing at first didn't seem to be a problem, maybe you're having trouble staying focused, or staying on schedule.
Having dedicated office space in a professional environment helps keep you on task. The distractions of working from a home office don't interrupt your day, and your commute from home to work, and then from work to home helps define your day.
Our offices are all-inclusive, meaning they are fully furnished, and there are no surprise hidden charges. We even make the coffee.
Give us a call to arrange a personal tour to come see your new office! (610) 251-6850